Ophcrack is an open source Windows password cracking utility that uses rainbow tables to find passwords. It can be run from Windows, Linux or Live CD. Create a Ophcrack USB Flash Drive: Ophcrack is a free Windows Password Cracker or Windows Login Password Recovery tool that uses rainbow tables to. If you want to install Ophcrack to a USB flash drive instead of a CD, then skip this step. To install Ophcrack on a CD/DVD, you need to mount azmibishara.info image you.
| | |
| --- | --- |
| Uploader: | NATASHIA GROPPER |
| Published: | 13.07.2013 |
| File Size: | 13.58 MB |
| Operating Systems: | Windows NT/2000/XP/2003//7/8/10 or MacOS 10/X |
| Downloads: | 45697 |
| Price: | Free* [*Regsitration Required!] |
After downloading the Ophcrack ISO, burn it to your USB drive using the If you don't have a USB drive, then putting Ophcrack on a CD is your only option. This tutorial shows you how to create a Ophcrack Live USB drive and use it to recover Once azmibishara.info file is downloaded, you can install it onto a USB flash drive. The key to using this tool is writing Ophcrack to a USB flash drive to make a bootable disk. Then boot the computer from the Ophcrack USB disk.
Lost Windows 10 administrator password and you're locked out? Some styles failed to load. Please provide the ad click URL, if possible: Pay the Project Samples. You might need to just remove the password with PCUnlocker. You can contact me via:
If your operating system doesn't have a built-in. ISO burner, there are plenty available as freeware on the Internet. Just Google it and look at the reviews to choose the best one. After it's downloaded, run it and agree to the license agreement. Next, browse to your file, select your USB drive letter and click "Create".
ophcrack flash drive | Tag | USB Pen Drive Linux
The wizard should do the rest for you, with the occasional "OK". Then extract the Vista free tables. If all goes well, then Ophcrack should open after a short period of time, and you just click "Crack" to crack the password. However, there can be some problems, the most common being a "Tables not found" or "No tables found" error.
FREE: Recover Windows 7 Password with Ophcrack Live USB
To solve this, you open the Linux terminal in the applications menu and type the following each line is a new line and spaces must be included as they are here:. Hopefully now, Ophcrack should start as intended. Any other problems can normally be solved by Google or you can ask in the comments and I'll do my best to help.
Nice article, I would recommend using bold text on the commands and putting Ophcrack into uppercase as it makes it a tad easier to read as it is the name of proper noun, other than that it is a good, solid article.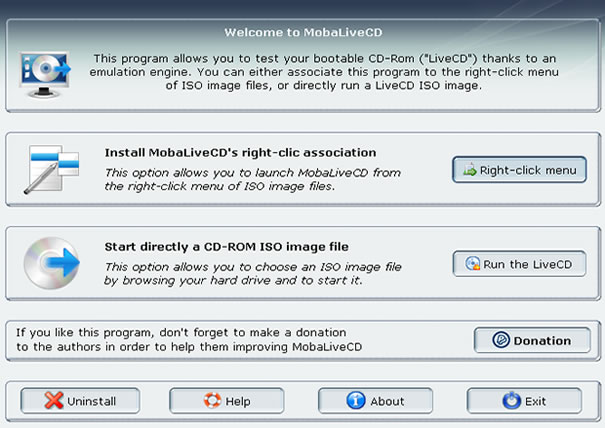 Thanks, and thanks for the suggestions, I'll try to write another as soon as I think of a subject I know enough about, I should have plenty of free time soon. Isn't the whole purpose of this to find out the administrator password which I forgot Hack the admin acct password.
When I tried the commands in the Sakura Terminal, it gave me an error message. Device or resource busy".
And when I try to finish out the commands, I get "sh: I do not know if this is too late but I may be able to offer some help to you, Karol, or any others reading this. This was helpful to a point. I have no idea where to find the Linux terminal.
FREE: Recover Windows 7 Password with Ophcrack Live USB
So I am up a creek. This method is antiquated. We have 2 other methods on this site to crack Widows open with a lot less hassle.
Ophcrack doesn't work on Win 10 Pro 64 bit. Here is a good alternative to Ophcrack: I have never used Ophcrack before , due to i am using MS to complete Windows 10 password reset program , i can login into computer with Microsoft account , and i am able to reset password on Windows ,. My favorite of all of these ways is to use a piece of software called Ophcrack because: That's where Ophcrack comes in. Ophcrack is the most effective password cracking software that can help you recover Windows password quickly.
It works with Windows 10, 8, 7, Vista and XP. In this tutorial we'll show you how to create a Ophcrack Live USB drive and use it to recover a lost Windows 10 password, without removing or changing the original password. Download the CD image from Ophcrack's website. Once the. Launch ISO2Disc, drag the.
Click Start Burn.
If the computer you're on, and the computer you forgot the password to, both have an optical drive, burning Ophcrack to a CD is also a good option. The first screen will display a list of graphics modes on the screen.
Just press Enter to select the default automatic mode. The computer will load the Linux Live image into memory and then launch Ophcrack automatically to perform dictionary attack based on Vista rainbow table.